So a while ago it occurred to me that I know all these amazing, talented, professional creatives (personal stylists, photographers, copywriters, etc) that you should know too. More than that, you should be in on the conversations we've had…when we've been jamming at a workshop, pontificating over a cheese plate in Paris, or catching up on Skype. We love talking art, business, design and branding. What works and what doesn't. Basically, the stuff that helps YOU create a MAGNETIC BRAND.
I've been chatting with these pros, recording our convos, and curating juicy Q&As, which I think are full of useful advice – stuff that you can take and put into action, or keep in mind when you need to hire one of these pros, or pull a DIY.
We've done this old school, in writing, so grab a bevvy and come join us.
---
Meet Scarlet. She's my friend, and a personal stylist, based in Portland, Oregon. She works with entrepreneurs, performers, authors, artists and healers. You've seen her looks at the Oscars, on stage, and probably on the streets where you live. She's all about having us dress so that we can stand taller and look the world in the eye (don't you love that?!). Scarlet calls herself a "slow fashion ambassador". She surfs. She designs jewelery. She gets krunk on the dance floor. (Her full bio and info is at the end of our convo).
Natasha: So, first Q, why should an online entrepreneur work with a stylist?
Scarlet: You have 4 seconds to make a positive first impression, so you want that impression to be the best version of yourself. Having a stylist who can nudge you towards the items that are going to fit and flatter and express the vision that you have for yourself is time saving!
As an entrepreneur, when you're rebranding there are so many other things to worry about – a stylist can take care of that aspect for you and set you up for success. It means having another member on your team to support you.
When I work with clients and know they're getting ready for a photo shoot, I give them the tools to get ready, beyond the actual wardrobe. I might suggest a 3 day cleanse, because how you feel about yourself on the inside shows, and I think for pictures it's the worst when you don't feel great that day – your confidence is lowered and your posture and attitude might be different. Your skin is different…all of that…so I want to set them up so that they're stepping in to themselves and that emanates from them and makes for better pictures.
Natasha: So, could someone hire a stylist to be at their photo shoot?
Scarlet: YES! Oh my gosh, I'd love that. I want them to look their best, I want to be there to support them and help them get into the zone. What people forget is that everyone in the magazines and catalogues have a huge team of support. The clothes have been tailored to fit them, there are people pinning on set, and the photographer or stylist is coaching them on how to pose in the most flattering ways – if someone can be there thinking about your best interests, so you can focus on what you need to do and make the most out of your investment of time and energy, you'll get better pictures. That's powerful and valuable.
Natasha: How does someone go about finding a stylist?
Scarlet: I'm a part of Well Styled where you can look up stylists by state.
Inviting a stylist into your world is a vulnerable thing, and you should feel like you can trust them even before you meet.
Researching online is a great way to get a sense for: what their core values are, who they work with, what their style is like, their attitude, etc. Most of us have blogs and use social media like Pinterest, Instagram, Facebook and Twitter.
The majority of my clients come from word of mouth referrals which is powerful. In this biz, there are a lot of stereotypes, and some of them are true. Some stylists will "make you up" by dressing you in things that they think will look pretty, but may not feel authentic to you…you may get it home and feel like the clothes don't work with anything else you own…so I think having a referral to someone who is actually going to make it PERSONAL and really connect with you is the way to go.
Natasha: Absolutely, I find the same thing with my clients, and also when I'm looking for someone to work with – it makes complete sense. So, from a stylist's perspective, what should someone wear for their photo shoot (photos that will appear online, on their website)?
Scarlet: Saturated solids or "jewel tones" work well. Tonal patterns are ok, but any high contrast pattern is going to be distracting. Likewise, avoid earrings that flutter about or showing too much skin – you want the viewer's attention to be drawn to your face, not your accessories or bust. Wear silhouettes that frame your face: collared shirts are great at that, v-necks as long as the bottom of the "v" can be captured in the frame, bib necklaces are "in" right now and effectively draw attention up.
Tailored pieces will flatter your figure on camera, whether you're a man or a woman, because they fit closer to your form. Choose items that skim your curves vs. cling to your curves, draping over your body. This will ensure, no matter what size you are, that you look your slimmest for the lens!
Right now I'm wearing a boxy, long blazer, it hits at mid thigh…it looks great in 3D real life, but catch me off guard in a photo and ugh, it looks awful! Because there isn't any shape to it so it hides my figure vs. contouring it. Now if you're having full length shots taken and you really want to wear a boxy, fuller dress because you looooove it, show off your legs and wear some interesting killer heels. There are some tricks you can do to create shape, for instance, put your hands in your pockets or on your hips or give it some shape with a bomber jacket, dramatic long necklace, or the right belt. I'm all for breaking the rules, you just have to be strategic or have a Stylist show you how!
Natasha: Something I'm curious about from your perspective (and I'm going to ask this of a photographer friend too)…should we practice poses before a photo shoot?
Scarlet: I think it's handy to know some poses that flatter your figure and your personality.
Here's a tip: if you have wide hips, turn your hips to the side, bend one knee just a little bit, and square off your shoulders – this will make your hips look more narrow. Here's another tip: think about what makes sense for your business and message. For example, sometimes coaches are told to lean in to the camera to look like they're "listening" and I think that can be be effective…
Bottom line, though, if a pose doesn't feel natural to you, don't do it! You'll end up hating those photos! A stylist who knows you can help and guide you in ideas for poses that will look natural (and a photographer can too). So poses are something to keep in the back of your mind but don't feel married to them because the best photos are sometimes when you're acting naturally, not when you're trying too hard.
My friend and client Allison Clarke teaches body language and personal appearance, she says that you should stand with your hands always at your sides, relaxed ready to engage. So often when we take pictures we do other things that make us appear uninterested, closed off,  or not confident…like crossing our arms or holding our hands behind our back. Not good!
So how can you be natural yet keep these tricks in the back of your head? Think about how you would be if you were connecting with a client. To get it right it can take a little practice or a little preparation to get in the zone. I usually bring a hip hop song and dance before my photo shoot to relax so that I can ham it up for the camera when it's game time!
Natasha: What's the #1 mistake you see women entrepreneurs make with their wardrobe choices?
Scarlet: Most women entrepreneurs who work in their office behind a computer and on the phone are working in loungewear or yoga clothes. I know it's comfortable ladies, but it can lead to challenges down the road. Invest in some really nice pyjamas that you feel beautiful in (hole-y, stained, old yoga pants be gone!) and one stylish workout ensemble to wear in the mornings as needed (we want you feeling your best all day!). Just before your work day officially starts, jump in the shower then put on a little makeup and clothes that you love – you'll feel professional and inspired.
Don't use grubby, ill-fitting, or oversized clothes as a crutch. Holding on to things like that because they are comfy and you spent money on them at some point aren't good enough reasons. When it IS time to go out in public – be it a coffee meeting, a presentation, or a networking event – you won't feel prepared. And we all know that rushing out at the last minute before an event or a trip to find something to wear is way too stressful. Consider your wardrobe an extension of yourself and your brand, get it dialed in as soon as possible so you can concentrate on the amazing work that you do.
When you're an entrepreneur, it's never a bad thing to be the best dressed or the most put together person in the room. A lot of people feel like they need to blend in and that's a little bit sad to me. I help people step out from behind their shells to discover their own sense of creativity and spark through their signature look because when you're wearing an outfit that is totally in line with who you are – your mission, your business, your purpose – it will start conversations. And isn't your #1 priority when you're out in public to make genuine connections? I thought so :-)
Natasha: I love that. I would write it in gold sparkles if I could! It's the same with design – when your online identity (design, fashion, copy, photos) is in line with your authentic self and your mission – it's magnetic. I love that you practice this with wardrobe styling! Powerful stuff.
Next Q: What can we do to set ourselves apart, and at the same time be true to who we are?
Scarlet: Unique accessories are powerful. A cashmere scarf found while traveling. A handmade leather bag with intricate hardware. A fantastic pair of shoes. Invest in the highest quality that you can afford because statement accessories will take basic wardrobe staples to the next level.
Natasha: This is great. And I always think that if you're being true to who you are in your choices, then you can't help but stand apart from everyone else. This reminds me of a quote I saw recently from Ingrid Bergman: "Be yourself. The world worships an original".
Scarlet: I love that! I heard this one recently, in a documentary about Diana Vreeland. She said: "Style is everything, it helps you get up in the morning, it helps you get down the stairs, it's a way of life. Without it you're nobody and I'm not talking about having a lot of clothes."
I love that, because it's not about how much your clothes cost or how many pieces you have. It's about self awareness and confidence in who you are!
Natasha: Okay, what's the best piece of clothing to invest in?
Scarlet: I work with each of my clients to decide what are the most strategic investments to make. In many cases, a killer pair of heels is on the list. There are more and more ergonomic options coming out that are stylish. Check out my Comfortable Kicks pinterest board for some of my favorite brands and resources.
An amazing blazer is another item that can up-level any outfit, making even a simple t-shirt worn with denim look on point. The conservative corporate blazer is outdated, now you can choose from leather, kick pleats, patterns, textures, details! I have a perforated leather jacket in copper from Rag & Bone – that's my "power blazer". Find one that reflects your personality and rock it!
Natasha: I can feel that some people might be intimidated to work with a stylist. There may be an element of "I'm scared a stylist will "dress me up", or "what can I tell them so they "get me"?" What would you say to that?
Scarlet: With your clients, you have upfront communication to establish a rapport and scope of the project, I think that's key. I do something similar with my clients, I take them through an intake process, we talk on the phone, email, and start collecting imagery even before our first appointment.
It's good for your stylist to know the vision you have for yourself so that she/he can be an effective guide, nudging you when necessary to expand your possibilities! Start with the basics of what looks good and why, then build from there.
Styling is a process, it's not a makeover. When you work with a personal shopper, you're limited to the inventory in their store. When you work with a stylist online, they are limited by the constraints of a virtual relationship. When you work with a personal stylist in person, you have the benefits of working inside your closet and at your best local retailers with an expert who has your best interests in mind assisting you. This relationship can go so far, saving you money and time while nurturing your personal style with a sense of artistry and adventure. My ultimate goal for each client is that she or he adopt the looks we create and continue to try new things, even when I'm not around, knowing that they have the tools and wardrobe required to look and feel great!
Natasha: since styling involves hair and makeup, let's touch on that…any tips?
Scarlet: Most people want to look a little more polished or put together – so how can you do that in an easy way? Coiff your hair! When people do their hair, it's instant polish – whether they straighten it, add a little curl to it, or even just get the frizzies out. Partner with your hair stylist to work with your hair instead of against it. I had a client recently with big gorgeous curls and she was trying to grow it out to straighten it in a sharp edged style. I set her up with a hair stylist who could work with the curls. She ended up going a totally different direction, now her diamond shaped cut frames her face so beautifully, looking natural yet glamorous in an understated way. She saves so much time getting ready in the morning and receives endless compliments! She's embraced her curls!
For everyday makeup: A natural glow that smooths out your complexion and accentuates your favorite features is flattering. Add an interesting eye or brightly colored lipstick to immediately take your look up a notch.
Makeup for a photo shoot: Most likely you will have to apply more makeup than you normally do – filling in your eyebrows with pencils, doing a bit more to build up the foundation, etc – but don't worry, it will look natural on camera.
Find a makeup counter or makeup artist who can help you dial in a natural everyday look that is realistic. Say to them "I want to apply my makeup in 10 minutes or less" and they'll give you one that takes you 15-20. Try applying it on yourself while you're there so they can give you tips. Ask for the 5 best products to start with. I bring my makeup bag from home so I can show my makeup artist what I already own and she helps me identify what I can still use and then purge what's outdated or unsanitary. I approach it like I do with clothes – purge the old and then invest in the key essentials that I'll be able to use in multiple ways.
Natasha: So clients ask me this a lot, in anticipation of their photo shoot. Usually we haven't started to establish their brand colors yet…and they wonder if they should wear the colors of their brand for their photo shoot? My gut reaction is 'no'…that they should wear the colors that look best on them and that they feel great in…which can potentially give me more of a challenge but I figure I can work around it, and that if everything's in line on the styling end and my end as far as drilling down to the authentic person and their brand, then the colors they end up wearing should work together naturally with the design. And 90% of the time this is the case. I'm curious to know what your thoughts are…
Scarlet: Any preparation you can do in advance will help make the shoot a success! Plan 2-4 flattering outfits for the occasion. Consult your personal stylist if you need some assistance finding the perfect looks. Show the outfits to your photographer and designer a week or two before the date. As a team, consider how they compliment the location you're shooting in, your brand, and the placement on the website. Bring multiple outfits to the shoot, along with a few extra accessories in case you need them. Your team will have the skill and talent to think strategically about how to make the most out of everyone's time while you look and feel your best. After all, these are pictures you will be using in the foreseeable future to represent your brand (YOU!) and you want to be pleased knowing that you are sending the right message to your audience.
Thank you Scarlet!

Want even more? Scarlet has created this page of tips on how to Rock Your Photoshoot. Enjoy.
---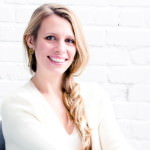 Scarlet Chamberlin is a Personal Stylist based in Portland, Oregon. She works with entrepreneurs, performers, authors, artists and healers internationally. You've seen her looks at the Oscars, on stage, and on the streets where you live. By imparting the bliss of an interchangeable wardrobe, the value of unique pieces, and how to enjoy the act of getting dressed – her clients stand even taller to look the world in the eye.
Her Boutique Tour of Portland is a personalized adventure going behind the scenes of what's hot in PDX. When she's not Sorting, Shopping or Style-ing, you can find her plowing through endless stacks of magazines, designing jewelry, surfing the cold waves of the Oregon Coast, or getting krunk on the dance floor.
You can learn more about this Slow Fashion Ambassador (including what the heck that means) and her Year Of Style at www.scarletchamberlin.com.