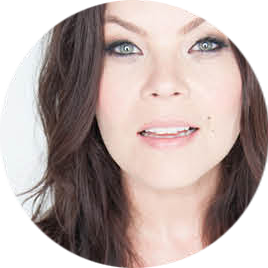 "Natasha just does what she says she will do, with grace."
Danielle Laporte
Creator of The Fire Starter Sessions + The Desire Map

"My experience with Natasha is that she exceeds every expectation."
Mastin Kipp
The Daily Love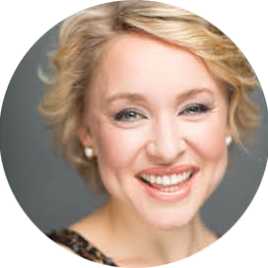 "Working with Natasha has been dreamy. She's creative, elegant, timely, professional, and perceptive.
Not only do I adore the final visual product, the process has been wonderful, as well. Natasha is deeply nurturing of her clients while remaining sophisticated and on task. This is quite a rare combination and I'm grateful for it."
Kate Northrup
KateNorthrup.com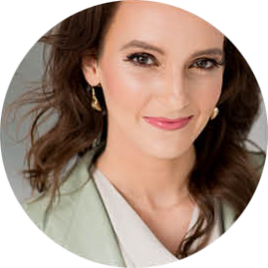 "Natasha is just a master at what she does.
She is truly a professional, and is amazing at distilling the ideas and vision you have into a beautiful creation that you can show the world."
Nathalie Lussier
NathalieLussier.com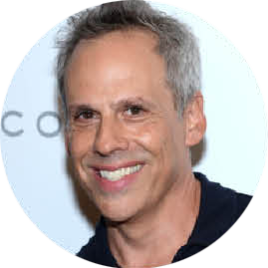 "I felt very taken care of and listened to while working with Natasha.
I now have much more confidence around promoting my work, connecting with clients and collaborators, and stepping into a brighter spotlight."
Josh Pais
Creator of Committed Impulse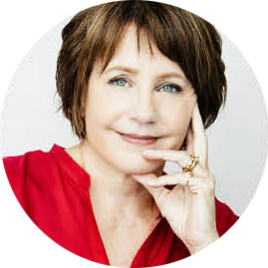 "If you want to play a bigger game in your business, get on her list.
Natasha = beauty. My business is booming. Natasha creates websites and collatoral that are works of art. "
Sherold Barr
Master Coach, SheroldBarr.com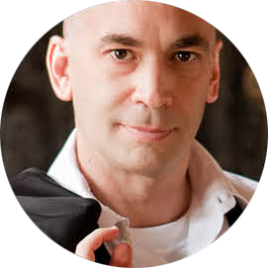 "Natasha takes your brand to where you want to be.
My number of clients and media attention has increased, and my speaking opportunities have doubled. Image is truly everything! UPDATE: You have no idea how much my business has changed since re-branding and I'm sure I haven't even scratched the surface. Choosing you was THE best business decision I've made. I know my brand's "look" is one of the biggest reasons so many doors have opened up."
Michael Bloomberg
The Romance CEO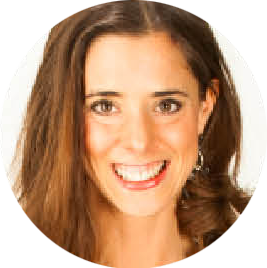 "Natasha's a genius at diving deep into your inner inspiration, dreams and visions and bringing them to life with her clean design, keen eye and intuitive spirit. Not only is she uber talented but she's awesome to work with – and that's so important when you are creating your website baby! You can trust Natasha to care, nurture your vision, and bring it to life like no one else. "
Laura Hames Franklin
Creator of Universal Health Principles™, LauraHamesFranklin.com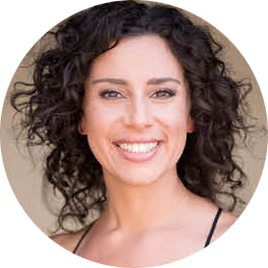 "Working with Natasha was seeing true creative genius in action.
From the first set of mock ups for my logo I was so impressed by how she took the words I used to describe what I wanted and created something I couldn't have dreamed up in my wildest fantasies. She listened and executed. So many people have chimed in to say "I love your new design, it's totally you!" To me that's a complete reflection of talent and skills."
Elizabeth Dialto
Creator, Wild Soul Woman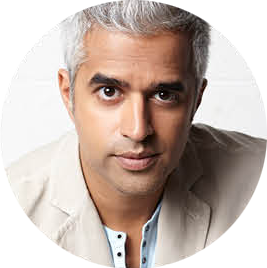 "The expectations for a very personal project were exceeded with ease by Natasha.
When you start with an idea and have the expertise to transform it into a powerful reality, it makes the experience very rewarding. Natasha worked hard, understood the vision and proved to be a terrific teammate. The response to our finished product was impressive. Look forward to the idea of collaborating again in the future."
Riaz Meghji
Host, Speaker, Writer | EveryConversationCounts.com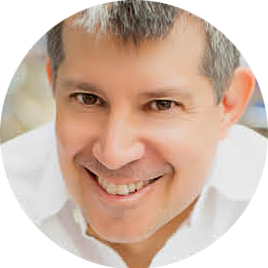 "If you're goal is to create a killer brand and rise to the top of your field, there's no designer better than Natasha Lakos to help you do it!
As soon as I saw Natasha's work, I knew there was no one else better suited to my project than her. It was game ON from square one. Especially once we spoke, I knew that I'd found someone with extraordinary talent, who was easy to work with, had a high standard for excellence, a commitment to creating something truly one-of-a-kind, and a top-notch human-being – someone who I'd love to hang out with. The juiciest moment was seeing the initial site design, the whole look absolutely blew me away! The experience was first-class and fun. I should have done it sooner."
Tim Chaney
Founder, Freedom First Living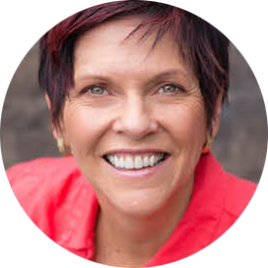 "Working with Natasha is illuminating, affirming, clarifying, empowering and freeing.
Before working with Natasha I felt like Cinderella in rags and soot. I didn't feel I could ask for things – partnerships, sponsorships, my ideal clients – because if they went to my site, they'd see that I "just wasn't there yet". My work was world-class, but my visual ID cast doubt upon that.
The real epic creation that came from this was who I became in the process. I even had a fantastic experience of my ideal client showing up before we were done with the site, and I don't think this would have happened otherwise.
It's an energy thing, the design process. It's alchemical! Through it, you're setting forces into motion WAY greater than a website or visual identity. You're declaring your intent to the Universe…then putting yourself into action towards it. It's complete magic and utterly reality defining at the same time."
Karen Hutton
Owner, Karen Hutton Photography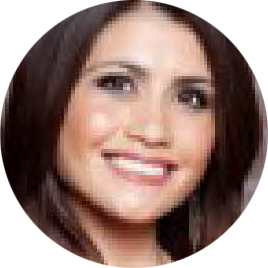 "Natasha Lakos is the epitome of a top-notch, intuitive graphic designer.
When I think of her work and her integrity as a designer, the first word that comes to mind is: "impeccable". Most of all, she's just so damn cool to work with. If you want world-class results that will get your clients raving about the look and feel of your brand – and you want clean, sharp and wicked-smart art, you've found the best on the planet to help you make it happen."
Jennifer Kem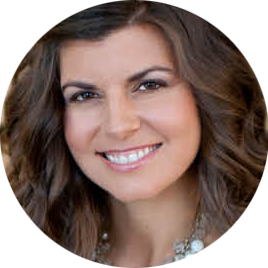 "I knew from day one that Natasha would do a seriously quality job.
Three words to describe my experience with Natasha: "totally f***ing awesome". People LOVE my site. I get compliments like crazy. It's totally ME – and exactly how I've wanted to come out into the world with my business. I'm thrilled."
KC Baker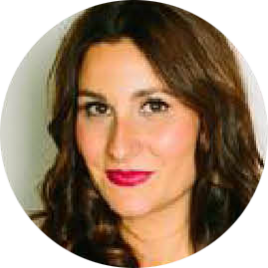 "Three words to describe my experience with Natasha: Mind-Blowing, Awe-Inspiring, Glorious. Everything is crystal clear now.
My old site felt like too-tight jeans that gave me muffin top. I researched for months but kept coming back to Natasha, I knew she had a stellar reputation and gorgeous work. Her communication exceeded my expectations. I loved how seamless everything was! I get a bazillion compliments just on my newsletter header alone. I was delighted that Natasha "got it" and was able to bring "it" to life. My site feels like biting into a decadent piece of chocolate, dripping with caramel (and toss some peanut butter in there, too.) It's my everything."
Melissa Cassera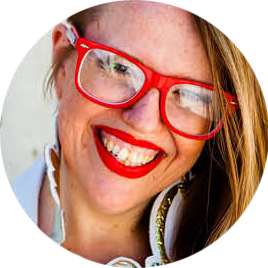 "Natasha is an intuitive gem and design wiz.
I spotted her work via some shared connections and my curiosity was piqued by her simple yet elegantly savvy creativity. When it came time to hire a designer for my client I knew that Natasha was the perfect choice. She was able to perceive and meet my client's needs at every turn and cradled her expertly throughout the journey. In the end we have a gorgeous and highly functional result that is sure to meet our business vision and take my client to the next level! Tremendous gratitude Natasha!"
Lainie Love Dalby + Barbara Biziou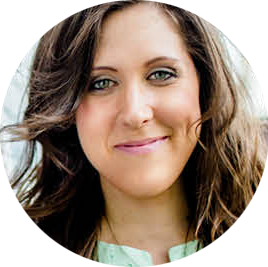 "Natasha is crazy skilled, generous, concise and patient.
My visual ID was majorly lacking when I chose to work with her. My site was all over the place, begging to be organized. Natasha's portfolio, positive outlook and approachability made me say YES from Day 1. We rocked it together, came up with concepts that I love and now? I'm no longer ashamed to share my website with anyone! It was a true pleasure to work with Natasha – her energy and overall approach is just fantastic. Loved every moment of it and can't wait to work with her again."
Leanne Vogel
Nutritionist + Recipe Artist, HealtfulPursuit.com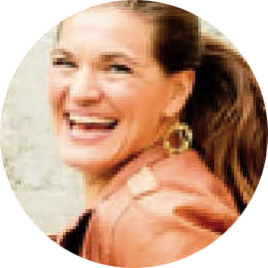 "The experience is worth-every-penny. I feel ecstatic about promoting my work, and stepping into a brighter spotlight.
Before working with Natasha my visual identity did not match the quality of my work. When Natasha first sent me her design I was ecstatic. More than just loving the look, having communicated my vision to her and then having her run with it, handle it and come back with something that was so spot on – it was a huge gift. Recently, I had my work featured in the New York Times. I can't tell you how grateful I was to have my new site be the landing place for all these new eyeballs. Every time I pull up my new site, I'm blown away by how BEAUTIFUL and spot on it is. I can't recommend Natasha enough. Finally, I have a visual identity that I feel proud of, that represents the quality of my brand and is the perfect invitation to work with me."
Wendy Yalom
Wendy Yalom Photography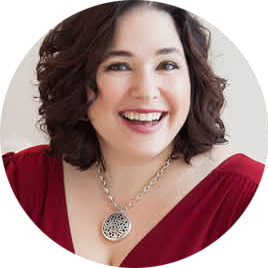 "The experience was empowering and EASY.
When I chose to work with Natasha I felt out of alignment. The minute we connected at a workshop, I knew she was The One that had the skills and artistry to translate my vision. I felt fully supported the entire way – the whole thing was a beautiful collaboration. During the design process I discovered the entire angle of what Feminine Magic® is about, I know that's not a coincidence. I finally have the visual identity that reflects the leader I truly am. A zillion heaps of gratitude to Natasha."
Elizabeth Purvis
Creator of Goddess Business School, ElizabethPurvis.com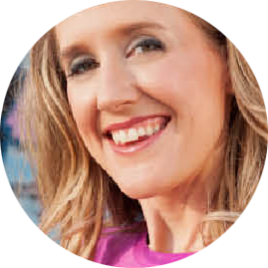 "Natasha's the best.
She's a joy to work with and I'm delighted with my site! I'm really excited to promote myself and connect with new clients and customers. I feel so lucky to have had the opportunity to work with her."
Elizabeth McGann
Wellness Coach, Founder of Thrive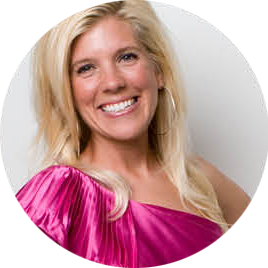 "Natasha is truly a gift.
She has an exceptional ability to fuse both her creative gifts with her business sense, is timely, and supports you throughout the process. Her amazing energy prompted me to work with her, and the experience was juicy, creative and thorough. I now feel more clear,efficient and aligned with my work. Natasha delivers with excellence."
Leanne Grechulk
Speaker, Seeker, Author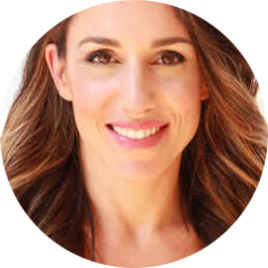 "No doubt my business has doubled as a result of my new design!
Natasha really helped to streamline the look and feel of my site with her clean, modern aesthetic and strong sense of style."
Erin Stutland
Lifestyle Fitness Coach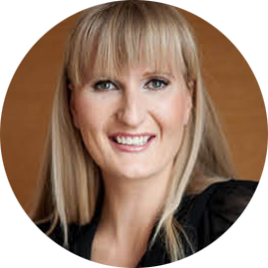 "I was surprised to discover how easy design and identity creation can be with the right Designer.
My experience with Natasha was easy and joyful. I feel proud to promote my work and receive so many compliments about my branding!"
Victoria Gibson
Facebook Ad Queen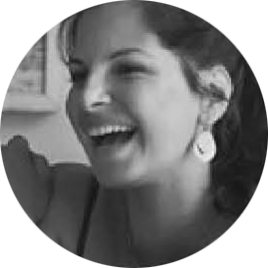 "Natasha has exceptional taste.
I've worked with dozens of designers over the years, and can tell you firsthand that Natasha stands so far and above the rest. She is a true artist, and I suggest you book her right now if you're looking for someone to enthusiastically take your business to the next level. You'll be so glad you did."
Christa Meola
Photographer + Writer, ChristaMeola.com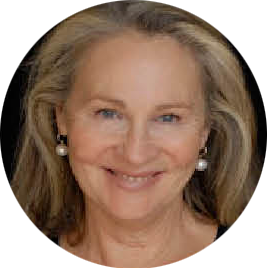 "The beauty of working with a designer like Natasha was her ablility to draw out fresh ideas and make creative suggestions that I hadn't thought of.
I am so pleased with the final result, it feels like "my home"."
Vicki Archer
Writer, FrenchEssence™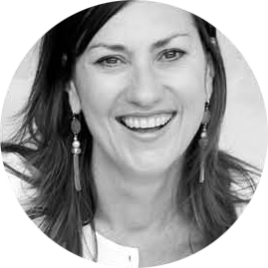 "I feel a whole lot prouder to have my name out there promoting my work now that I've worked with Natasha.
Having a new image that was perfect for my audience made me realize who I want to work with, and leave the other stuff behind. The process was inspiring and fun, and I smile every time I look at my site."
Carla Coulson
Photographer, CarlaCoulson.com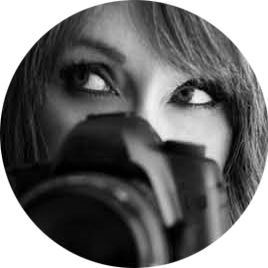 "Eloquent genius. Brilliant Artist. Best. Investment. Ever.
Her vision is remarkable; she showed me things about myself and the message I want to convey that I didn't know existed."
Cynthia Haynes
Photographer + Writer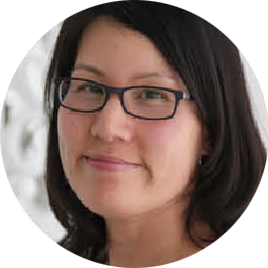 "I so appreciate Natasha's ability to balance her creativity and aesthetics with the elements that make a website effective, all the while, being totally open and flexible about the process.
I had been looking for almost two years for someone to help me re-brand my website, and as soon as I saw Natasha's work and spoke with her, I knew that my search was over. Working with Natasha was a wonderful experience."
Jenny Hong
Owner, Floret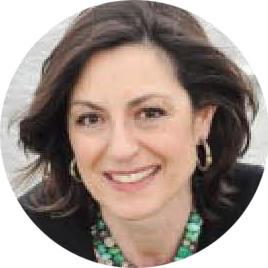 "My new design allows me to grow into the next level of my business.
I feel more confident, more real, and I can own who I am. I bow to Natasha's ability to sense and see people and translate that into visuals."
Theres Kull
Creator, RememberEden.com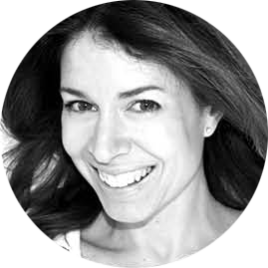 "Working with Natasha has increased my confidence around marketing what I do.
I had a case of website shame, and I knew right away that I was in safe hands with Natasha – the whole experience proved to be utterly stress free and effortless. I no longer feel held back from self promotion."
Jennie Harland-Khan
Founder, JennieHK.com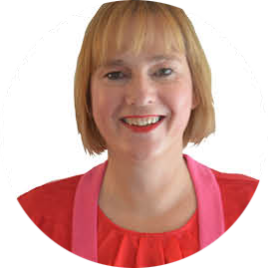 "My online presence now has an energetic blueprint that will attract the people who I am going to be more matched to work with.
Natasha is gifted at using her "visual language" to give shape and a container for the work that I do in the world. My visual identity is now like a unique fingerprint."
Theresa Andersen
Intuitive Life Strategist + Counsellor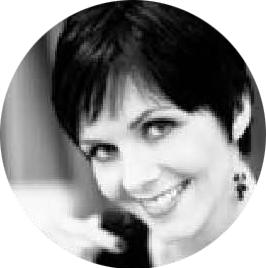 "Getting mockups from Natasha is like waking-up-on-Christmas-morning!
My visual identity represented a stage of my life that I had grown out of. Natasha is immensely talented and is simply a wonderful person to work with. This will be one of the greatest investments you'll ever make for your business!"
Hannah Cherney
Photographer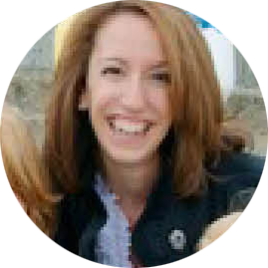 "Creating a professional look has really amplified the success and presence of my business.
My visual identity felt very generic. Natasha helped to translate my authentic personal style into a beautiful visual identity. I love getting my own newsletter now because the design is so perfect!"
Jessica Drummond
Founder + President, JessicaDrummond.com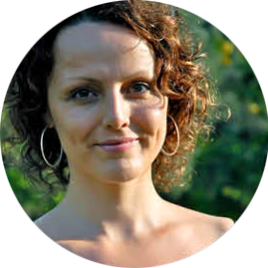 "I loved working with Natasha. I loved her YES attitude and her wonderful sense of beauty and style.
I loved how she translated my vision into stunning visuals. Natasha "got" what we wanted to express and took it beyond what we could do on our own. Deep bow."
Chameli Ardagh
Founder, AwakeningWomen.com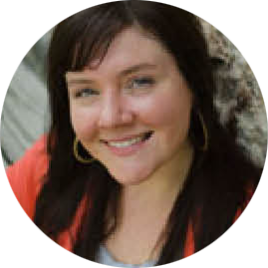 "Working with Natasha is a colorful, rewarding and creatively conscious experience.
One of her strong suits is supporting her clients through the identity investigation and design process. No brand identity means no one takes you seriously. I definitely feel more confident now that I've worked with Natasha."
Megan Gallagher
Method & Madness blog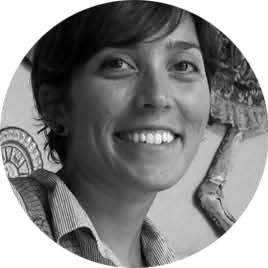 "Natasha's thoughtful creative process delivered exactly what I had envisioned, and more; her design work combines expressive beauty with eye-catching details."
Kristin Esposito
Holistic Health Counsellor

"Natasha is a jewel: rare and with the talent and heart to see into her client's soul, and help them express the best of who they are
and what they offer.
It was a thrill and an honor to work with her in this way:
everything I'd imagined and more!"
Susan Blais
Strategic Leadership Coach + Consultant